World's Top 9 Fast Food Franchises
This is the of the Top 9 Global Fast Food Franchises. If you wants to read about the world's most successful franchises. These are the top 9 franchises around the world.
#1. McDonald's
Worldwide Restaurants : 37,241
McDonald's is an American Franchise fast food company. McDonald's founded in 1940, San Bernardino. & First Restaurants operated by Richard and Maurica McDonald.
McDonald's is known for its hamburgers, alongside cheese burger,, french fries, chicken burger, soft drinks & milkshakes etc.
---
#2. KFC (Kentucky Fried Chicken)
Worldwide Restaurants : 20,992
KFC (Kentucky Fried Chicken) is an American restaurant for fast food. KFC founded in March 20, 1930 at North Corbin, Kentucky. & Colonel Harland David Sanders is founder of KFC Fast Food Company.
Colonel Harland Sanders began selling fried chicken from his roadside restaurant in Corbin. Then Colonel "Kentucky Fried Chicken" franchise opened in Utah in 1952. And then KFC has expanded its menu to product such as chicken fillet sandwiches, French fries, coleslaw, desserts & soft drinks.
---
#3. Burger King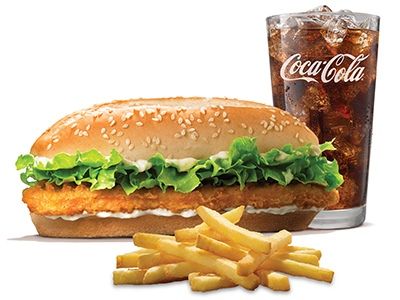 Worldwide Restaurants : 15,597
Burger King is an American hamburger fast food restaurants. Burger King founded in 1953. Two Miami-based franchisees David Edgerton & James McLamore purchased Insta-Burger King company  and renamed it "Burger King".
The menu product of Burger King is hamburgers, chicken, hot dog french fries, soft dirnks & milk shakes.
---
#4. Pizza Hut
Worldwide Restaurants : 16,796
Pizza Hut is an another American fast food restaurant. Pizza Hut founded in June 15, 1958 by brothers Dan & Frank Carney. Pizza Hut one of the world's largest pizza restaurant companies.
Pizza Hut is known for its Italian, America ciusine pizza, delicious pasta with soft drinks.
---
#5. Dunkin' Donuts
Worldwide Restaurants : 11,000
Dunkin' Donuts is an American doughnut company and also known as coffee houses. Dunkin' Donuts was founded in 1950 & operated by William Rosenberg. & Dunkig' Donuts  become the largest baked goods & coffee chains in the world.
The major products of Dunkin' Donuts such as Baked goods, Hot & Ice Beverages, Frozen Beverages, Sandwiches & Soft drinks etc.
---
#6. Subway
Worldwide Restaurants : 43,306
Subway is an privately held american fast food restaurant. Subway was opened first store in 28 August 1965 at Bridgeport, Connecticut (U.S.). Subway is the largest restaurant operator in the world.
Subway selling product are such as  breakfast sandwiches, English muffins, wraps, salad, paninis, and cookies, doughnuts, and muffins.
---
#7. Baskin-Robbins
Worldwide Restaurants : 7,800
Baskin-Robbins is an American ice cream and cake specialty shop restaurants. Baskin-Robbins was founded in 1945 at Canton, Massachusetts. & Burt Baskin and Irv Robbins is the fnder of Baskig-Robbins.
Major product of Baskin-Robbins such as Ice-cream, Frozen Beverages, Ice-cream Cakes, & Frozen Treats. These are ice-ream flavors Baskin-Robbins like Red Bean, Green Tea, Litchi Gold, Black Currant, Cantaloupe, and Coconut Grove.
---
#8. Domino's Pizza
Worldwide Restaurants : 13,811
Domino's Pizza is an American pizza, chicken wings & sandwiches restaurant. James Monaghan & Tom Monaghan was opened first store 9 December, 1960. Domino's Pizza chain became  largest pizza seller worldwide in terms of sales.
Domino's selling products are such as Pizza, Chicken wings, Dessert, Pasta & Submarine sandwiches.
---
#9. Taco Bell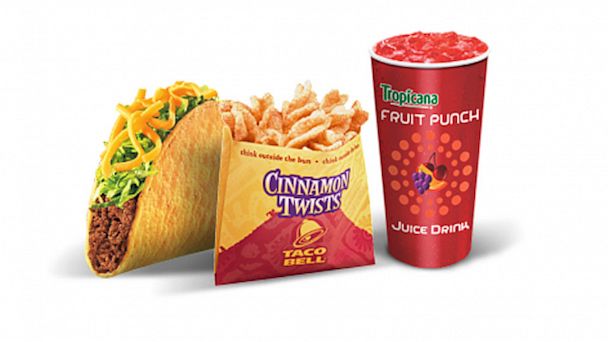 Worldwide Restaurants : 7,011
Taco Bell is an American fast food restaurants. Taco Bell was founded in 21 March, 1962 at Downey, California, & Glen Bell is the founder of Taco Bell restaurant & built the first Taco Bell in Downey in 1962 .
Taco Bell known for it's Tacos, Burritos & Tex-Mex Cuisine. & After add some more product such as combo burrito, double decker taco.
---