#1. Jeff Bezos
Net Worth: $112 billion, Company: Amazon, Origin
Jeffrey Preston Bezos (Jeff Bezos) is an American (U.S.) investor, technology entrepreneur & philanthropist. Jeff Bezos was born in Jan. 12, 1964 at Albuquerque, New Mexico. He is founder, CEO & chairman of Amazon.  Bezos graduated from Princeton University (Princeton, New Jersey) in 1986 with degrees in electrical engineering and computer science. Then Jeff Bezos worked on 'Wall Street' in a  related fields from 1986 to 1994. & Then Bezos founded Amazon in late 1994 on a cross-country road trip from New York City to Seattle. & Jeff Bezos added to his business interests when he founded aerospace company Blue Origin in 2000.
"A company shouldn't get addicted to being shiny, because shiny doesn't last."
"What's dangerous is not to evolve."
"Life's too short to hang out with people who aren't resourceful."
– Inspiring Quotes By Jeff Bezos
---
#2. Bill Gates 
Net Worth: $ 90 billion, Company: Microsoft Corporation
William Henry Gates III (Bill Gates) is an American investor, author, philanthropist & humanitarianism. Bill Gates was born in Oct. 28, 1955 at Seattle, Washington. He is Co-Founder & Technology Advisor Of Microsoft, and Co-Chairman of the Bill & Melinda Gates Foundation. Bill Gates & Paul Allen launched Microsoft in 1975, which became the world's largest Window software company.
"If you can't make it good, at least make it look good."
"Success is a lousy teacher. It seduces smart people into thinking they can't lose."
"Technology is unlocking the innate compassion we have for our fellow human beings."
– Inspiring Quotes By Bill Gates
---
#3. Warren Buffett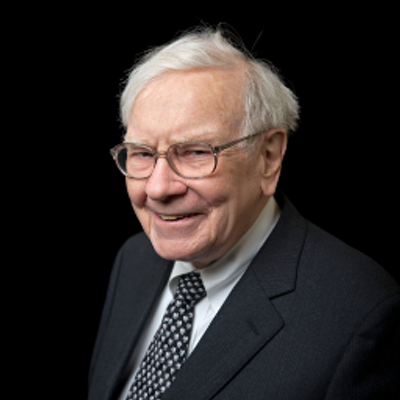 Net Worth: $ 84 billion, Company: Berkshire Hathaway Inc.
Warren Edward Buffett is an American investor, speaker, business magnate, and philanthropist. Buffett was born Oct. 30, 1930 at Omaha, Nebraska. Warren Buffett is one of the most successful investors in the world. & He serves as the chairman and CEO of Berkshire Hathaway.  And he has been the chairman & largest shareholder of Berkshire Hathaway since 1970.
"Chains of habit are too light to be felt until they are too heavy to be broken."
"In the business world, the rearview mirror is always clearer than the windshield."
"Time is the friend of the wonderful company, the enemy of the mediocre."
– Inspiring Quotes By Wareren Buffett
---
#4. Bernard Arnault
Net Worth: $ 84 billion, Company: Berkshire Hathaway Inc.
Bernard Jean Arnault is a French business magnate, an investor, & art collector. He was born in Mar. 5, 1949. Bernard Arnault is the Chairman and Chief Executive Officer (CEO) of LVMH. LVMH is the world's largest & highest luxury-goods company. In 1984, with the help of Antoine Bernheim, a senior partner of Lazard Frères Arnault acquired, a luxury goods company.
"What I love is to win. What I love is being number one."
"In the luxury business, you have to build on heritage."
"Money is just a consequence. I always say to my team, 'Don't worry too much about profitability. If you do your job well, the profitability will come."
– Inspiring Quotes By Bernard Arnault
---
#5. Mark Zuckerberg
Net Worth: $ 71 billion, Company: Facebook
Mark Elliot Zuckerberg is an American technology entrepreneur & philanthropist. Mark was born in may 14, 1984. Mark Zuckerberg is known as Co-Founder, Chairman and CEO of Facebook. Mark Zuckerberg  graduate from Harvard University White Plains, New York, where he launched Facebook from his dormitory room on February 4, 2004, with college roommates Eduardo Saverin, Andrew McCollum, Dustin Moskovitz, and Chris Hughes.
"The thing I really care about is the mission, making the world open."
"By giving people the power to share, we're making the world more transparent."
"Our goal is not to build a platform; it's to be cross all of them."
– Inspiring Quotes By Mark Zukerberg
---
#6. Amancio Ortega
Net Worth: $ 70 billion, Company: Inditex Fashion Group
Amancio Ortega Gaona is a Spanish businessman. Amancio was born Mar, 28 1936. Amancio Gaona is the Founder & Former Chairman of Inditex fashion group, best known for its chain of Zara clothing and accessories shops. In 1972, Amancio Gaona founded Confecciones Goa to sell quilted bathrobes. And In 1975, Amancio opened his first Zara store.
"Innovation and commitment towards our customers define our corporate culture"
"Die of success? Give me a break! We've only just started! "
"The customer has always driven the business model"
– Inspiring Quotes By Amancio Gaona
---
#7. Carlos Slim Helu
Net Worth: $ 67.1 billion, Company: América Móvil & Grupo Carso
Carlos Slim Helú is a Mexican business magnate, investor, philanthropist & engineer. Carlos Heku was born in Jan. 28 1940 at Mexico. He is CEO of Telmex, América Móvil & Grupo Carso. His career start as a stock trader in Mexico, then he working 14-hour days. Carlos also bought Jarritos del Sur. It's worth US$40 million In 1965. Carlos Helu founded Inmobiliaria Cars.
"If you are in business, you are not enjoying. You are working."
"Any personal crisis – you have to use it to get stronger."
"Profitability is coming from productivity, efficiency, management, austerity, and the way to manage the business."
– Inspiring Quotes By Carlos Helu
---
#8. Charles Koch
Net Worth: $ 60 billion, Company: Koch Industries, Inc
Charles de Ganahl Koch is an American businessman, philanthropist & political donor. Koch was born Nov. 1, 1935. Koch has been Co-Owner, Chairman & CEO of Koch Industries. Koch Industries is the 2nd largest privately company by revenue in the United States.
"When you start attacking cronyism and people's political interests, it gets nasty."
"People should only profit to the extent they make other peoples lives better."
"I believe that cronyism is nothing more than welfare for the rich and powerful, and should be abolished."
– Inspiring Quotes By Charles Koch
---
#9. David Koch
Net Worth: $ 60 billion, Company: Koch Industries, Inc
David Hamilton Koch is an American businessman, political activist, chemical engineer & philanthropist. He was born in May 3, 1940 at Wichita, Kansas. David Koch joined the family business Koch Industries, which is second largest company in the  America (U.S.). David Koch served until his retirement in 2018 as an executive vice president.
"I think to balance the budget, probably every federal department has to take cuts in my opinion."
"I'm basically a libertarian, and I'm a conservative on economic matters, and I'm a social liberal."
"It is much easier to modify an opinion if one has not already persuasively declared it."
– Inspiring Quotes By David Koch
---
#10. Larry Ellison
Net Worth: $ 58.5 billion, Company: Oracle Corporation
Lawrence Joseph Ellison is an American businessman, philanthropist & , entrepreneur. Ellison was born in Aug. 17, 1944 at New York City. Larry Ellison is Co-Founder, Executive Chairman & Chief Technology Officer of Oracle Corporation. In 1977, Larry became influenced by Edgar F. Codd's. Then Larry research on relational database design, which led in  to the formation of what became Oracle. & Oracle became a successful database vendor to mid & low range systems.
"When you innovate, you've got to be prepared for everyone telling you you're nuts."
"I have had all of the disadvantages required for success."
"The social network is the paradigm of the modern service application."
– Inspiring Quotes By Larry Ellison
---